#CaliforniansForAll College Corps at UCLA
The #CaliforniansForAll College Corps will help create debt-free pathways to college while engaging students across the state in solving problems in their communities.​
What We Do
This first-of-its-kind initiative was launched in partnership with California colleges and universities. Over the next four years these partner campuses will deploy more than 10,000 College Corps Fellows to tackle statewide challenges, and for the first time, we are proud to include AB 540 CA Dream Act Students in a state service program.
CollegeCorps at UCLA is supported by Federal AmeriCorps funds and the generosity of the state of California and the California Volunteers Office.
Focus Areas
K-12 Education
Climate Action
Food Insecurity
2023 College Corps Bruins Reflect on First Year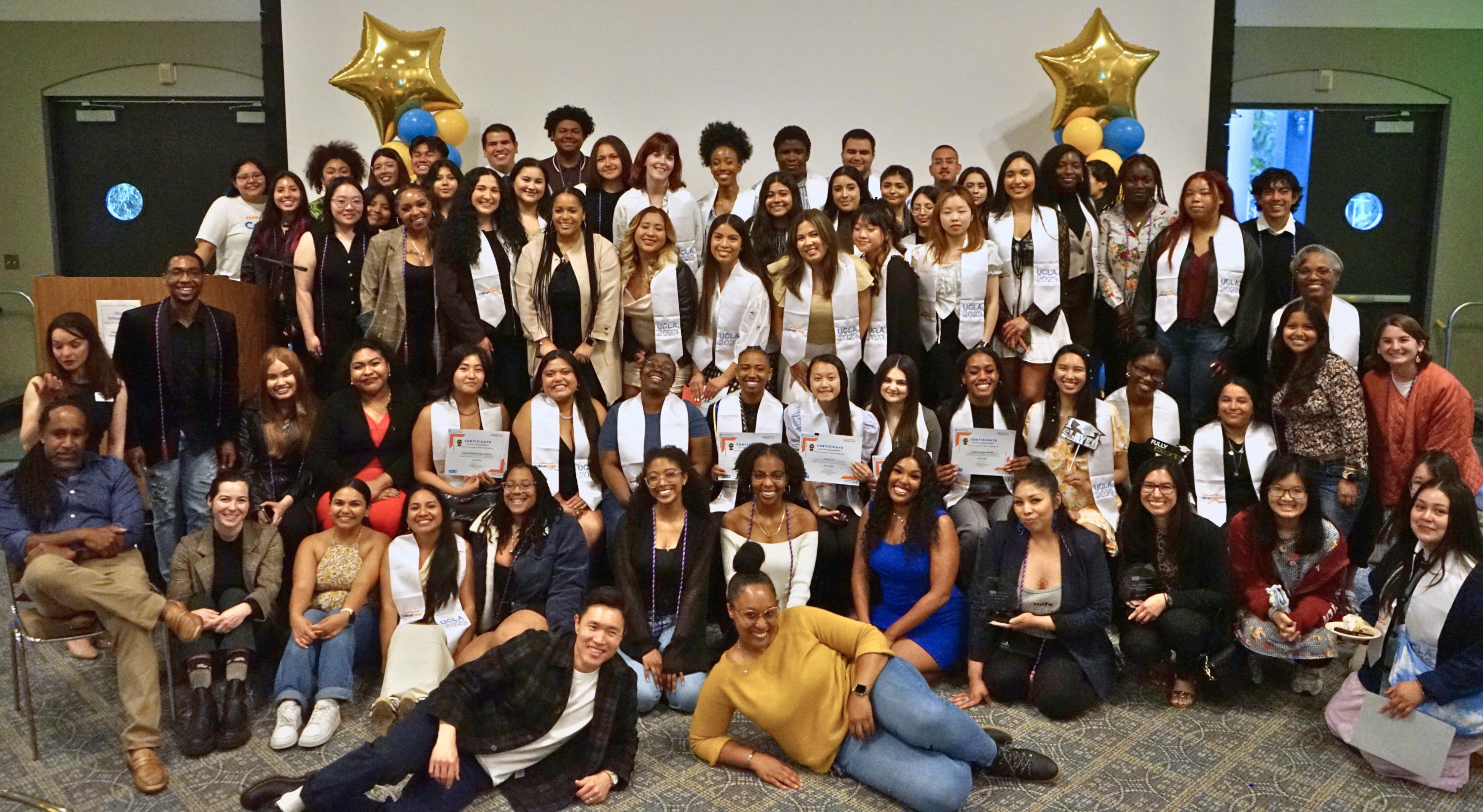 UCLA proudly celebrated the inaugural cohort of College Corps Fellows who completed a combined 450 hours of community service during the 2022-23 academic year.
Why should I join College Corps at UCLA?
We are excited to invite students across the state to consider making community service a core part of their college experience and preparation for future careers. 
College Corps Fellows will be placed in community-based organizations working in K-12 education, climate action, and food insecurity. As part of the service experience, Fellows will earn up to $10,000, receive ongoing training, and become part of a statewide cohort of young leaders across California. Undergraduate students at any partner campus of the #CaliforniansForAll College Corps are invited to apply.
Students who complete 450 hours of service with College Corps will receive the following benefits:
Up to $10,000 – which includes a living allowance throughout the service term and an Education Award upon completion;
Academic credit (amount and type to be determined by each host site); 
A real-world job experience and skills to add to their resume;
Access to training, networking, and professional development opportunities; 
A sense of pride and accomplishment in working toward a common purpose alongside young leaders from across the state.